Business Risk Advisor
The Libyan people's political and economic hopes following the 2011 revolution, repeatedly confirmed by several elections over the years that followed, have been frustrated by political failure and armed conflict between rival politicians, regions and militias.
There is no sign of an early resolution to this conflict and things may get worse before they get better. But the country's tribulations will pass and the Libyan people's aspirations for a more settled and prosperous future will be within their reach once more. At that stage, Libya will look for goods, services and partnerships with overseas suppliers and, as an oil exporter, it will have the financial resources to pay for its people's needs.
No-one can predict when stability will return, so it is crucial to monitor developments in-country to ensure that, when it does, LBBC members are ready to resume business.
The LBBC has created this page to provide members and their clients with access to up-to-date information and analyses. The material is supplied by professional risk advisory companies with staff on the ground in Libya.
This is not to say that there is no business to be done in Libya even now. Visible (and no doubt invisible) exports continue, albeit at a modest rate, and some contracts are offered. The risk advisory page provides a valuable resource for members considering responding to these business prospects and the opportunity to consult the companies involved on the conditions affecting the viability and location of the particular opportunities under consideration.
We are sure LBBC members – both experienced Libyan operators and businesses new to the Libyan market – will find the reports listed here (and the more detailed advice available from the respective providers) a valuable input to their business strategies and decision-making capabilities.
GardaWorld .Xplored Risk Analysis and Reporting: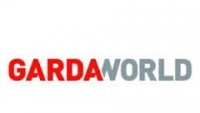 Risk reports for Libya are produced in country and contain the very latest ground-truth information that analyses the current security situation, political, regulatory and cultural challenges. Reports are designed for people with operational reporting requirements and can support staff deployment and movement plans with their up-to-date review of current threat levels or risk in Libya.
For inquiries regarding bespoke reporting please contact our Regional Director for Libya: nicholas.bennett@garda.com or visit GARDAWORLD website.
Read the Libya .Xplored latest Libya Report 19 January 2020
Prepared by Risk Analysis Team, Libya
Libya Analysis Risk Analysis and Reporting: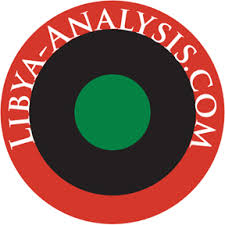 Libya-Analysis ® is a consultancy firm specialising in bespoke analytical reporting, threat assessments and forecasting on Libya.
LIBYA-ANALYSIS ASSESSMENT: TRIPOLI CONFLICT 9 April
Key Points
The Libyan National Army (LNA) have launched an assault – dubbed Operation "Flood of Dignity" – to 'liberate' Tripoli.
This had led to a series of clashes throughout southern Tripoli.
Anti-LNA forces from Tripoli and Misrata have consolidated their forces under the Government of National Accord's (GNA) Operation "Volcano of Rage" to push back against LNA and threaten the supply lines of the LNA forces.
There is an increased risk that the fighting will become protracted and expanded to multiple theatres including the areas in and around Sirte and Jufra.
Seizing Tripoli would see LNA leader Khalifa Haftar extract greater leverage and power by changing the facts on the ground and accessing central state institutions. A GNA-aligned victory would embolden western armed groups and reinforce the status quo in Tripoli
Division and factional positions amongst communities, militias and civil leaders are likely to become more entrenched – stalling any progress on national reunification efforts.
The UN effort to facilitate a unity government through the National Conference has been undermined. Likewise, the international community's credibility in Libya as mediators and peace brokers has been damaged.
For further information please contact Rhiannon Smith, Managing Director of Libya-Analysis® (rhi@libya-analysis.com)
Janus Global Operations
We continue to keep our permanent expat country management team on the ground in Tripoli supporting our clients international and local personnel as well as critical infrastructure. We are also currently involved in working with many of our clients on their re-entry planning, security risk management surveys and political sector analysis.
www.janusgo.com
Janus Global Operations Executive Summary – 21.01.2020
World powers held a high-stakes summit in Berlin on Sunday to discuss the way forward to end the conflict in Libya. Leaders and officials from Turkey, Russia, Egypt, France, Italy, the United Kingdom and the United States attended the gathering in the German capital, while representatives from the UAE, Algeria, China, the Republic of the Congo, the United Nations, European Union and African Union were also present. The military commander Khalifa Haftar and his rival, Fayez al-Sarraj, who leads the internationally recognised Government of National Accord (GNA) based in Tripoli, attended the summit but did not participate.
World powers and other countries with interests in Libya's long-running civil war agreed Sunday to respect a much-violated arms embargo, hold off on military support to the warring parties and push them to reach a full cease-fire, German and U.N. leaders said. The agreement came after about four hours of talks at the chancellery in Berlin. German Chancellor Angela Merkel hosted leaders of 11 countries, with Libya's two main rival leaders also in the German capital but not at the main conference table. Organizers knew that "we had to succeed in getting all the parties that connected in any way with the Libya conflict to speak with one voice because then the parties inside Libya will also understand that there is only a non-military way to a solution," Merkel said. "We achieved this result here."
Libya's eastern warlord kept virtually all of the nation's oil fields shut, in a show of defiance after world leaders failed to persuade him to sign a peace deal ending the OPEC country's civil war. Libya's oil output plunged to the lowest level since August 2011, according to data compiled by Bloomberg. Production stopped at its biggest field, the 300,000-barrel-a-day Sharara, a person familiar with the situation said. Eastern commander Khalifa Haftar began a blockade of several ports last week.
A source from the Libyan National Oil Corporation (NOC) said Sunday that it had to decrease production at Sharara and El Feel oilfields after pipelines connecting them with Al-Zawiya port in western Libya were closed. An armed group loyal to the so-called western operations room of Haftar's forces closed Sunday morning the valves of pipelines connecting the two oilfields to Al-Zawiya port, forcing the workers to decrease production before shutting it down completely until the valves get reopened. Earlier on Sunday, a tribal group also loyal to Haftar tried to close the two oilfields but local dignitaries intervened as they were worried the step would lead to the shutdown of Ubari power plant. On Saturday, the NOC declared force majeure on oil exports at central and eastern oil ports after Haftar's forces shut down the ports, which according to NOC will cost Libya losses of 700.000 bpd worth 55 million dollars a day.
Tens of thousands of Libyan children are at risk amidst the violence and chaos of the unrelenting conflict in Libya, UNICEF Executive Director Henrietta Fore said in a statement released in New York. ''Children in Libya, including refugee and migrant children, continue to suffer grievously amidst the violence and chaos unleashed by the country's longstanding civil war''. "Since April last year when hostilities broke out in Tripoli and western Libya, conditions for thousands of children and the civilians have deteriorated further. Indiscriminate attacks in populated areas have caused hundreds of deaths, and UNICEF has received reports of children being maimed or killed. Children are also being recruited to the fighting. Meanwhile, more than 150,000 people, 90,000 of whom are children, have been forced to flee their homes and are now internally displaced''.
Almost 1,000 people trying to flee Libya by boat have been intercepted and returned to the conflict-ravaged country by its coast guard during the first two weeks of the new year, the International Organization for Migration said Tuesday. The IOM said at least 953 migrants, including 136 women and 85 children, were plucked from the Mediterranean Sea and that many were returned to the Libyan capital of Tripoli. They were picked up by the Libyan coast guard, which is trained and funded by the European Union, and one commercial vessel. All were then taken to detention centres, the agency said in a statement.