Business Risk Advisor
The Libyan people's political and economic hopes following the 2011 revolution, repeatedly confirmed by several elections over the years that followed, have been frustrated by political failure and armed conflict between rival politicians, regions and militias.
There is no sign of an early resolution to this conflict and things may get worse before they get better. But the country's tribulations will pass and the Libyan people's aspirations for a more settled and prosperous future will be within their reach once more. At that stage, Libya will look for goods, services and partnerships with overseas suppliers and, as an oil exporter, it will have the financial resources to pay for its people's needs.
No-one can predict when stability will return, so it is crucial to monitor developments in-country to ensure that, when it does, LBBC members are ready to resume business.
The LBBC has created this page to provide members and their clients with access to up-to-date information and analyses. The material is supplied by professional risk advisory companies with staff on the ground in Libya.
This is not to say that there is no business to be done in Libya even now. Visible (and no doubt invisible) exports continue, albeit at a modest rate, and some contracts are offered. The risk advisory page provides a valuable resource for members considering responding to these business prospects and the opportunity to consult the companies involved on the conditions affecting the viability and location of the particular opportunities under consideration.
We are sure LBBC members – both experienced Libyan operators and businesses new to the Libyan market – will find the reports listed here (and the more detailed advice available from the respective providers) a valuable input to their business strategies and decision-making capabilities.
GardaWorld .Xplored Risk Analysis and Reporting: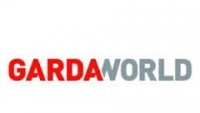 Risk reports for Libya are produced in country and contain the very latest ground-truth information that analyses the current security situation, political, regulatory and cultural challenges. Reports are designed for people with operational reporting requirements and can support staff deployment and movement plans with their up-to-date review of current threat levels or risk in Libya.
For inquiries regarding bespoke reporting please contact our Regional Director for Libya: nicholas.bennett@garda.com or visit GARDAWORLD website.
Read the Libya .Xplored latest Libya Report 20 October 2019
Prepared by Risk Analysis Team, Libya
Libya Analysis Risk Analysis and Reporting: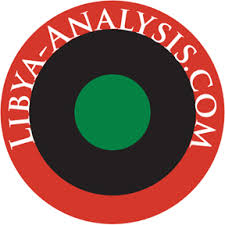 Libya-Analysis ® is a consultancy firm specialising in bespoke analytical reporting, threat assessments and forecasting on Libya.
LIBYA-ANALYSIS ASSESSMENT: TRIPOLI CONFLICT 9 April
Key Points
The Libyan National Army (LNA) have launched an assault – dubbed Operation "Flood of Dignity" – to 'liberate' Tripoli.
This had led to a series of clashes throughout southern Tripoli.
Anti-LNA forces from Tripoli and Misrata have consolidated their forces under the Government of National Accord's (GNA) Operation "Volcano of Rage" to push back against LNA and threaten the supply lines of the LNA forces.
There is an increased risk that the fighting will become protracted and expanded to multiple theatres including the areas in and around Sirte and Jufra.
Seizing Tripoli would see LNA leader Khalifa Haftar extract greater leverage and power by changing the facts on the ground and accessing central state institutions. A GNA-aligned victory would embolden western armed groups and reinforce the status quo in Tripoli
Division and factional positions amongst communities, militias and civil leaders are likely to become more entrenched – stalling any progress on national reunification efforts.
The UN effort to facilitate a unity government through the National Conference has been undermined. Likewise, the international community's credibility in Libya as mediators and peace brokers has been damaged.
For further information please contact Rhiannon Smith, Managing Director of Libya-Analysis® (rhi@libya-analysis.com)
Janus Global Operations
We continue to keep our permanent expat country management team on the ground in Tripoli supporting our clients international and local personnel as well as critical infrastructure. We are also currently involved in working with many of our clients on their re-entry planning, security risk management surveys and political sector analysis.
www.janusgo.com
Janus Global Operations Executive Summary – 22.10.2019
The spokesman for the Libyan Army under the command of the Government of National Accord (GNA) Mohammed Gununu said Friday that the Libyan Army forces in Misurata had shot down a Wing Loong drone provided by UAE to Khalifa Haftar's forces.  The spokesman added that the drone was downed as it was trying to carry out airstrikes on different locations in Misurata. Photos and videos on social media showed the Wing Loong destroyed in the area of Tamina outside Misurata. This is not the first time the Libyan Army shoots down drones for Haftar's forces since the start of the offensive against Tripoli in April. The UAE is number one backer of Khalifa Haftar's forces in their General war in Libya, especially in the offensive against legitimacy in Tripoli.
The Libyan Army forces under the command of Presidential Council's government have regained control of parts of Al-Tawaisha and Al-Tughar – between Al-Aziziya and Tripoli – after retreating from them days ago leaving them for Khalifa Haftar's forces without fighting. Eyewitnesses from Al-Tughar said Haftar's forces, forced many residents in the area to leave since entering the district on Thursday plus carrying out looting acts in different houses and properties. "Volcano of Rage forces pulled out from the two frontlines due to lack of supplies and ammunition, but when military reinforcement arrived, they launched an attack and retook the lost positions as Haftar's forces were pushed further out of the area. Meanwhile, a source from Special Deterrence Force denied that Libyan Army forces had attacked Haftar's forces near Fatima Al-Zahraa Mosque on Ain Zara frontline for advancing on new positions, saying they had foiled an attempt by Haftar's forces to advance on the same fighting zone.
Gunmen killed two women and three children of the same family while they were driving on a highway near the capital, Tripoli, less than a week after an airstrike slammed into a house killing at least three civilians, a health official said Thursday. Abdel Rahman al-Tamimi, his wife, sister and three children were traveling Wednesday evening to the capital from their hometown of Aziziya, south of the city, when unknown militants opened fire on their car, Malek Merset, a health spokesman with the U.N.-backed government told The Associated Press. The family was headed to the capital, where the children, ages 3 to 6, were expected to receive vaccination shots, Merset said. It wasn't immediately clear who was behind the attack. However, LNA spokesman Ahmed al-Mesmari blamed the attack on militias allied with the Tripoli-based internationally recognized government. "This is one of the systematic crimes carried out by militias against civilians," he wrote on his official Facebook page. "In order to eradicate them and avenge the murdered, the battle shall continue."
Libya's Anti-Illegal Immigration Agency said Sunday it had received 107 illegal African immigrants, including women and children, who were on dinghies after sailing from Zuwara city heading to European shores. The agency said on Facebook that Tariq Al-Sikka detention centre received them and gave them the needed humanitarian assistance, adding that the centre is facing lots of challenges given the shortages of capabilities. On Saturday, Libyan coastguards rescued 89 illegal immigrants on a dinghy off north Al-Khums shores. The media office of the coastguards said that the immigrants, including women and children and who were from African countries, were transferred to Tripoli port then they were sent to Tariq Al-Sikka. A source from Libya's coast guard said so far in the last 48 hours, their patrols have rescued 237 immigrants in four different sea operations off Libya's coast.
The International Organization for Migration (IOM) said that it sent 126 illegal Nigerian immigrants voluntarily from Libya to their country. The "126 Nigerian migrants arrived yesterday in Niamey by charter flight with support from IOM Libya," IOM tweeted. "IOM staff on the ground assisted them with registration, medical assistance and onward transportation," it said. The deportation is part of IOM's Voluntary Humanitarian Return (VHR) program, which arranges the return of illegal immigrants stranded in Libya to their countries of origin. The IOM said on Sunday that there are more than 650,000 illegal immigrants in Libya, including about 6,000 being held in detention centres.