Business Risk Advisor
The Libyan people's political and economic hopes following the 2011 revolution, repeatedly confirmed by several elections over the years that followed, have been frustrated by political failure and armed conflict between rival politicians, regions and militias.
There is no sign of an early resolution to this conflict and things may get worse before they get better. But the country's tribulations will pass and the Libyan people's aspirations for a more settled and prosperous future will be within their reach once more. At that stage, Libya will look for goods, services and partnerships with overseas suppliers and, as an oil exporter, it will have the financial resources to pay for its people's needs.
No-one can predict when stability will return, so it is crucial to monitor developments in-country to ensure that, when it does, LBBC members are ready to resume business.
The LBBC has created this page to provide members and their clients with access to up-to-date information and analyses. The material is supplied by professional risk advisory companies with staff on the ground in Libya.
This is not to say that there is no business to be done in Libya even now. Visible (and no doubt invisible) exports continue, albeit at a modest rate, and some contracts are offered. The risk advisory page provides a valuable resource for members considering responding to these business prospects and the opportunity to consult the companies involved on the conditions affecting the viability and location of the particular opportunities under consideration.
We are sure LBBC members – both experienced Libyan operators and businesses new to the Libyan market – will find the reports listed here (and the more detailed advice available from the respective providers) a valuable input to their business strategies and decision-making capabilities.
GardaWorld .Xplored Risk Analysis and Reporting: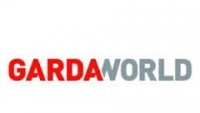 Risk reports for Libya are produced in country and contain the very latest ground-truth information that analyses the current security situation, political, regulatory and cultural challenges. Reports are designed for people with operational reporting requirements and can support staff deployment and movement plans with their up-to-date review of current threat levels or risk in Libya.
For inquiries regarding bespoke reporting please contact our Regional Director for Libya: nicholas.bennett@garda.com or visit GARDAWORLD website.
Read the Libya .Xplored latest Libya Report 27 October 2019
Prepared by Risk Analysis Team, Libya
Libya Analysis Risk Analysis and Reporting: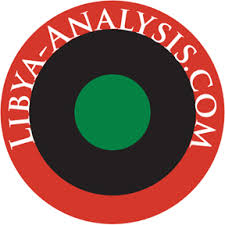 Libya-Analysis ® is a consultancy firm specialising in bespoke analytical reporting, threat assessments and forecasting on Libya.
LIBYA-ANALYSIS ASSESSMENT: TRIPOLI CONFLICT 9 April
Key Points
The Libyan National Army (LNA) have launched an assault – dubbed Operation "Flood of Dignity" – to 'liberate' Tripoli.
This had led to a series of clashes throughout southern Tripoli.
Anti-LNA forces from Tripoli and Misrata have consolidated their forces under the Government of National Accord's (GNA) Operation "Volcano of Rage" to push back against LNA and threaten the supply lines of the LNA forces.
There is an increased risk that the fighting will become protracted and expanded to multiple theatres including the areas in and around Sirte and Jufra.
Seizing Tripoli would see LNA leader Khalifa Haftar extract greater leverage and power by changing the facts on the ground and accessing central state institutions. A GNA-aligned victory would embolden western armed groups and reinforce the status quo in Tripoli
Division and factional positions amongst communities, militias and civil leaders are likely to become more entrenched – stalling any progress on national reunification efforts.
The UN effort to facilitate a unity government through the National Conference has been undermined. Likewise, the international community's credibility in Libya as mediators and peace brokers has been damaged.
For further information please contact Rhiannon Smith, Managing Director of Libya-Analysis® (rhi@libya-analysis.com)
Janus Global Operations
We continue to keep our permanent expat country management team on the ground in Tripoli supporting our clients international and local personnel as well as critical infrastructure. We are also currently involved in working with many of our clients on their re-entry planning, security risk management surveys and political sector analysis.
www.janusgo.com
Janus Global Operations Executive Summary – 29.10.2019
The conditions of the road within Tripoli in particular and Libya in general are very poor, in addition to old infrastructure that lacks the necessary maintenance and upkeep. With the rapid approach of the rainy winter season the conditions on the roads get even worse. As a spell of rain that fell on the night of Saturday 26th October, was enough to effectively flood a number of key roads and routes around Tripoli, that include a number of patches along the highway (second ring road), al-Ghiran roundabout and al-Shat road. Side streets throughout Tripoli were also flooded, resulting in large queues and long commutes for those out and about.
Armed clashes continue to be reported from all fronts around Tripoli. On Sunday 27th October 2019 al-Karama Operations Room of the LNA announced that LNA's air force had conducted successful air strikes on a number of targets that include Mitiga airport, Airport Road and around the vicinity of Tripoli International Airport on the eve of 26th October 2019. Reportedly these air strikes resulted in the destruction of a number of military equipment used by GNA forces. Further afield LNA air strikes were also reported on GNA forces around Sirte and al-Sdada bridge (located approximately 60km south of Misrata).  At the early hours of Friday 26th October, sources aligned with the GNA reported that an artillery strike that occurred on the area surrounding Tripoli International Airport resulted in a shell striking a GNA field hospital resulting in the death of the director of the field hospital, Abdulmajid al-Furjany. On the eve of Sunday 27th October artillery fire could be heard well into the early hours of Monday 28th reportedly occurring around Ain Zara-Wadi al-Rabie front and Salahaddine-Khallat al-Furjan front.
The Head of LNA's Moral Guidance Department Brigadier Khaled al-Mahjoub stated during an interview with a local news outlet that "LNA forces are aware of attempts by the militias to mobilize their forces in order to storm the city of Tarhuna", adding that "an attack on Tarhuna at this time will not be easy, It will be extremely difficult for the militias to penetrate the city of Tarhuna, that is boldly supporting the army". Al-Mahjoub said that the militias cannot attack Tarhuna, simply because they are under the constant monitoring of the LNA air force, pointing out that terrorist groups and militias that move are small groups and under the monitoring of the Libyan Air Force.
The spokesman for the Government of National Accord forces, Colonel Mohamed Ganunu, has stated on 28th October 2019 that "GNA forces taken control of large parts of al-Twaisha in clashes on Sunday 27th with LNA forces". In a post on the social media outlet of Operation (Volcano's Wrath), Ganunu added that GNA forces arrested eight members of the LNA who tried to infiltrate into al-Khallatat area, that LNA falsely claims to have control over. Ganunu also stated that GNA forces managed to destroy a number of military vehicles of the LNA around Ain Zara front in addition to destroying a grad rocket vehicle.
On 27th October 2019 an international news outlet quoted a high ranking officer close to the General Command of the Libyan National Army speaking on condition of anonymity, said that LNA forces are heading towards resolving the battle to liberate the capital Tripoli from the grip of armed militias loyal to the Government of National Accord, whose leader, Fayez Al-Serraj, warned of what he described as the "development of aggression into a devastating all-out civil war, that will have a negative impact on the entire region and will have serious repercussions for everyone". The unnamed official added that the control of LNA units on the southern areas of the capital mainly around al-Ahya al-Baria area (Wildlife area) and al-Kazerma area (surrounding Tripoli International Airport), means the advancement of LNA forces is going in accordance with the master plan of the General Command of the LNA to liberate Tripoli. He continued, that "the final battle is already approaching, and the invasion is close, and there will be radical changes to the pace of operations on the battle field, and perhaps in a very short period the war will end in favour of the LNA", pointing to "the success of LNA forces in the removal and forced retreat of the enemy forces from the area around the abandoned Tripoli International Airport, which was used by the militias to launch attacks on LNA forces from time to time".