Business Risk Advisor
The Libyan people's political and economic hopes following the 2011 revolution, repeatedly confirmed by several elections over the years that followed, have been frustrated by political failure and armed conflict between rival politicians, regions and militias.
There is no sign of an early resolution to this conflict and things may get worse before they get better. But the country's tribulations will pass and the Libyan people's aspirations for a more settled and prosperous future will be within their reach once more. At that stage, Libya will look for goods, services and partnerships with overseas suppliers and, as an oil exporter, it will have the financial resources to pay for its people's needs.
No-one can predict when stability will return, so it is crucial to monitor developments in-country to ensure that, when it does, LBBC members are ready to resume business.
The LBBC has created this page to provide members and their clients with access to up-to-date information and analyses. The material is supplied by professional risk advisory companies with staff on the ground in Libya.
This is not to say that there is no business to be done in Libya even now. Visible (and no doubt invisible) exports continue, albeit at a modest rate, and some contracts are offered. The risk advisory page provides a valuable resource for members considering responding to these business prospects and the opportunity to consult the companies involved on the conditions affecting the viability and location of the particular opportunities under consideration.
We are sure LBBC members – both experienced Libyan operators and businesses new to the Libyan market – will find the reports listed here (and the more detailed advice available from the respective providers) a valuable input to their business strategies and decision-making capabilities.
GardaWorld .Xplored Risk Analysis and Reporting: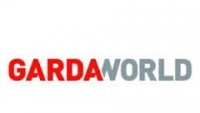 Risk reports for Libya are produced in country and contain the very latest ground-truth information that analyses the current security situation, political, regulatory and cultural challenges. Reports are designed for people with operational reporting requirements and can support staff deployment and movement plans with their up-to-date review of current threat levels or risk in Libya.
For inquiries regarding bespoke reporting please contact our Regional Director for Libya: nicholas.bennett@garda.com or visit GARDAWORLD website.
Read the Libya .Xplored latest Libya Report 14 December 2018
Prepared by Risk Analysis Team, Libya
Janus Global Operations
We continue to keep our permanent expat country management team on the ground in Tripoli supporting our clients international and local personnel as well as critical infrastructure. We are also currently involved in working with many of our clients on their re-entry planning, security risk management surveys and political sector analysis.
www.janusgo.com
Janus Global Operations Executive Summary – 18.12.2018
The United Nations Support Mission in Libya (UNSMIL) condemned the attack on the family of the prominent security commander Salah al-Marghani, killing him and his wife in front of their children. The mission stressed in a statement Saturday, the need to end the gang-style targeted killings and enforced disappearances in Greater Tripoli. "These crimes are in violation of International Humanitarian Law (IHL); perpetrators must be brought to justice," UNSMIL tweeted.
The European Council adopted a decision mandating the EU integrated border management assistance mission in Libya (EUBAM Libya) to actively support the Libyan authorities in contributing to efforts to disrupt organised criminal networks involved in smuggling migrants, human trafficking and terrorism. The mission was previously mandated to plan for a future EU civilian mission while engaging with the Libyan authorities. The mission's revised mandate will run until 30 June 2020. The Council also allocated a budget of € 61.6 million for the period from 1 January 2019 to 30 June 2020.
Three recently rehabilitated police training facilities in Tripoli were inaugurated today to train 1,800 officers. The rehabilitated facilities – the Police Technical School, the Judicial Police Training Institute and the Police College – will house training for Libyan police and judicial police officers. Speaking at the inauguration, head of Presidential Council and Government of National Accord Faiez Sarraj affirmed the importance of a revitalized police force.  During the event, the GNA and the UN announced the launch of a training programme for 1500 police and 330 judicial police officers.
Al-Bunyan Al-Marsous Operation military leaders and fighters, officials from Sirte municipality held a ceremony on Monday at Ouagadougou Hall in the city amid no attendees from government officials – parliament, high council of state and presidential council. "We have invited officials from the parliament, high council of state and presidential council – especially those who represent Sirte – but nobody turned up." The spokesman for the municipality of Sirte Mohammed Al-Amyal said. "Only representatives of Harawa municipality showed up out of the invitations to all Libyan municipalities." He added. The commander of Al-Bunyan Al-Marsous Operation Bashir Al-Gadi was there along with several military officials from the central region and Sirte.
Six years after a deadly attack on the US consulate in Libya's Benghazi, conditions on the ground may prompt the return of a US diplomatic mission to Libya, according to Colonel Adam Chalkley, commander of Special Purpose Marine Air-Ground Task Force-Crisis Response Africa. "There were indications that… recent improvements in the landscape and the operating environment of Libya were suggestive that a reintroduction of a diplomatic mission was on the near horizon," Chalkley was quoted by Military.com as saying. He explained that his task force's goal is to prevent a repeat of "another event" like the 2012 Benghazi attack – "a flashpoint that is going to result in the loss of US diplomatic blue chips or loss of life."
Greece has seized drugs worth more than 100 million euros ($113 million) after intercepting a Syrian ship sailing for Libya, the coast guard said on Friday. Officials found about six tonnes of processed cannabis and 3 million super-strength "Captagon" amphetamine pills hidden aboard the Syrian-flagged "Noka," it said in a statement. The freighter, with a crew of 11, was en-route from the Syrian port of Latakia to Benghazi when it was intercepted by Greek authorities off the south-eastern coast of Crete on Dec. 5.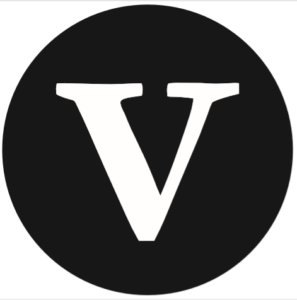 Libya Weekly Security Summary by Vellichor 3 – 9 December 2018
Vellichor Group Limited specialises in delivering integrated, and customisable defence, security and counterterrorism solutions to clients worldwide. Vellichor has combined a team of world-class subject matter experts, an extensive internal & external worldwide industry network and an ability to develop customisable security solutions to mitigate risk in any environment.
Archive reports: