Business Risk Advisor
The Libyan people's political and economic hopes following the 2011 revolution, repeatedly confirmed by several elections over the years that followed, have been frustrated by political failure and armed conflict between rival politicians, regions and militias.
There is no sign of an early resolution to this conflict and things may get worse before they get better. But the country's tribulations will pass and the Libyan people's aspirations for a more settled and prosperous future will be within their reach once more. At that stage, Libya will look for goods, services and partnerships with overseas suppliers and, as an oil exporter, it will have the financial resources to pay for its people's needs.
No-one can predict when stability will return, so it is crucial to monitor developments in-country to ensure that, when it does, LBBC members are ready to resume business.
The LBBC has created this page to provide members and their clients with access to up-to-date information and analyses. The material is supplied by professional risk advisory companies with staff on the ground in Libya.
This is not to say that there is no business to be done in Libya even now. Visible (and no doubt invisible) exports continue, albeit at a modest rate, and some contracts are offered. The risk advisory page provides a valuable resource for members considering responding to these business prospects and the opportunity to consult the companies involved on the conditions affecting the viability and location of the particular opportunities under consideration.
We are sure LBBC members – both experienced Libyan operators and businesses new to the Libyan market – will find the reports listed here (and the more detailed advice available from the respective providers) a valuable input to their business strategies and decision-making capabilities.
GardaWorld .Xplored Risk Analysis and Reporting: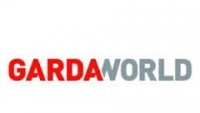 Risk reports for Libya are produced in country and contain the very latest ground-truth information that analyses the current security situation, political, regulatory and cultural challenges. Reports are designed for people with operational reporting requirements and can support staff deployment and movement plans with their up-to-date review of current threat levels or risk in Libya.
For inquiries regarding bespoke reporting please contact our Regional Director for Libya: nicholas.bennett@garda.com or visit GARDAWORLD website.
Read the Libya .Xplored latest Libya Report 1 December 2019
Prepared by Risk Analysis Team, Libya
Libya Analysis Risk Analysis and Reporting: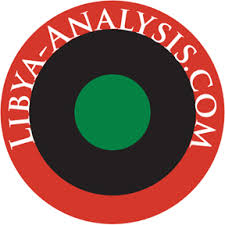 Libya-Analysis ® is a consultancy firm specialising in bespoke analytical reporting, threat assessments and forecasting on Libya.
LIBYA-ANALYSIS ASSESSMENT: TRIPOLI CONFLICT 9 April
Key Points
The Libyan National Army (LNA) have launched an assault – dubbed Operation "Flood of Dignity" – to 'liberate' Tripoli.
This had led to a series of clashes throughout southern Tripoli.
Anti-LNA forces from Tripoli and Misrata have consolidated their forces under the Government of National Accord's (GNA) Operation "Volcano of Rage" to push back against LNA and threaten the supply lines of the LNA forces.
There is an increased risk that the fighting will become protracted and expanded to multiple theatres including the areas in and around Sirte and Jufra.
Seizing Tripoli would see LNA leader Khalifa Haftar extract greater leverage and power by changing the facts on the ground and accessing central state institutions. A GNA-aligned victory would embolden western armed groups and reinforce the status quo in Tripoli
Division and factional positions amongst communities, militias and civil leaders are likely to become more entrenched – stalling any progress on national reunification efforts.
The UN effort to facilitate a unity government through the National Conference has been undermined. Likewise, the international community's credibility in Libya as mediators and peace brokers has been damaged.
For further information please contact Rhiannon Smith, Managing Director of Libya-Analysis® (rhi@libya-analysis.com)
Janus Global Operations
We continue to keep our permanent expat country management team on the ground in Tripoli supporting our clients international and local personnel as well as critical infrastructure. We are also currently involved in working with many of our clients on their re-entry planning, security risk management surveys and political sector analysis.
www.janusgo.com
Janus Global Operations Executive Summary – 10.12.2019
A group of about 20 members of the Misratan Rada Counter-terrorism Force raided the building of the Ministry of Finance on Wednesday afternoon and reportedly clashed with the Presidential Guard and members of the Tajoura General Intelligence and Central Security body. Employees of the finance ministry are still reportedly stuck in the building, but the Finance Minister Faraj Boumtari managed to escape. Actors on the ground are asking for the intervention of the Misratan Minister of Interior Fathi Bashaga. Reports are instead claiming that the reasons for the raid are financial, and that the Rada Force is asking for the payment of their outstanding salaries.
The forces of Volcano of Rage Operation under the Libyan Presidential Council government's command have downed a MIG23 for Khalifa Haftar's forces in southern Tripoli and have captured the pilot. The operation's media office said on Facebook that the MIG23 was shot on Yarmouk Camp frontline in southern Tripoli, adding that the pilot Amer Al-Jagam was captured after he had ejected himself. Social media activists circulated footage and photos for the aircraft burning in Al-Zawiya and the pilot being captured.  Armed clashes continue to be reported from the various fronts around Tripoli. The Commander of LNA Forces in Wadi al-Rabie and Ain Zara fronts, Lieutenant General Fawzi al-Mansoury stated that on Sunday 8th December 2019 that GNA aligned forces in Ain Zara mounted an attack on LNA positions in the area. The attack lasted for a few hours and the LNA forces managed to absorb and repel the GNA attack. Al-Mansoury pointed out that GNA militants are trying to block the army's progress in Ain Zara, and the attack that the army forces successfully countered was part of these attempts.
Security officials of the Counter-Terrorism Force and the Sirte Protection Force of the Government of National Accord held a meeting in Sirte, on Sunday 8th December 2019, to study the latest developments regarding ISIS's presence in southern areas of Libya evident through the recent videos issued by the terrorist organization and the reported appearance of its members in the southern regions and the danger of its return again. The meeting also discussed the security situation in Sirte and its environs, and the preservation of public and private property.
Greece has said it will expel the Libyan ambassador to the country, angered at an accord signed on November 27 between Libya and Turkey mapping out a sea boundary between the two countries close to Crete. Mohamed Younis AB Menfi had 72 hours to leave the country, Greek Foreign Minister Nikos Dendias told reporters on Friday, calling the Turkey-Libyan accord a "blatant violation of international law". Greece and Turkey are at odds over various decades-old issues ranging from mineral rights in the Aegean Sea to ethnically-split Cyprus.
The US ambassador to Libya, Richard Norland, has announced that his government is to allocate $ 1.5 million for the UNICEF office in Libya to provide essential services to those affected by the conflict, in cooperation with the Libyan authorities and local partners. "The most vulnerable victims of conflict and displacement in Libya are children" US ambassador said, renewing his country's support for the Libyan people and for the UNICEF humanitarian mission in Libya. For its part, the UNICEF office in Libya has explained that the services will cover around 10 thousand people of different nationalities, including 4000 children.
The UN High Commissioner for Refugees (UNHCR) on Friday called for closure of immigration detention centres in Libya and release of refugees and migrants into the urban community. "Currently, there are nearly 4,200 people held in detention centres in Libya, of whom 2,450 are persons of concern to UNHCR," the UNHCR said. "UNHCR continues to call for an end to detention and the gradual and orderly release of all refugees and migrants into the urban community." the UN refugee agency added. UNHCR and its partners have so far conducted more than 1,150 monitoring visits to detention centres in Libya in 2019. On Thursday, UNHCR said 2,178 had left Libya to a safe country through resettlement or evacuation in 2019.