Business Risk Advisor
The Libyan people's political and economic hopes following the 2011 revolution, repeatedly confirmed by several elections over the years that followed, have been frustrated by political failure and armed conflict between rival politicians, regions and militias.
There is no sign of an early resolution to this conflict and things may get worse before they get better. But the country's tribulations will pass and the Libyan people's aspirations for a more settled and prosperous future will be within their reach once more. At that stage, Libya will look for goods, services and partnerships with overseas suppliers and, as an oil exporter, it will have the financial resources to pay for its people's needs.
No-one can predict when stability will return, so it is crucial to monitor developments in-country to ensure that, when it does, LBBC members are ready to resume business.
The LBBC has created this page to provide members and their clients with access to up-to-date information and analyses. The material is supplied by professional risk advisory companies with staff on the ground in Libya.
This is not to say that there is no business to be done in Libya even now. Visible (and no doubt invisible) exports continue, albeit at a modest rate, and some contracts are offered. The risk advisory page provides a valuable resource for members considering responding to these business prospects and the opportunity to consult the companies involved on the conditions affecting the viability and location of the particular opportunities under consideration.
We are sure LBBC members – both experienced Libyan operators and businesses new to the Libyan market – will find the reports listed here (and the more detailed advice available from the respective providers) a valuable input to their business strategies and decision-making capabilities.
GardaWorld .Xplored Risk Analysis and Reporting: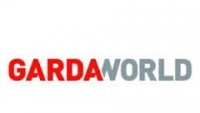 Risk reports for Libya are produced in country and contain the very latest ground-truth information that analyses the current security situation, political, regulatory and cultural challenges. Reports are designed for people with operational reporting requirements and can support staff deployment and movement plans with their up-to-date review of current threat levels or risk in Libya.
For inquiries regarding bespoke reporting please contact our Regional Director for Libya: nicholas.bennett@garda.com or visit GARDAWORLD website.
Read the Libya .Xplored latest Libya Report 1 February 2019
Prepared by Risk Analysis Team, Libya
Janus Global Operations
We continue to keep our permanent expat country management team on the ground in Tripoli supporting our clients international and local personnel as well as critical infrastructure. We are also currently involved in working with many of our clients on their re-entry planning, security risk management surveys and political sector analysis.
www.janusgo.com
Janus Global Operations Executive Summary – 08.01.2019
National Oil Corporation (NOC) recorded an average production of 1.107 million barrels per day in 2018 and total revenues of 24.4 billion USD – a five year high and 78% year-on-year increase. NOC chairman, Eng. Mustafa Sanalla presented the 2018 financial data and NOC subsidiary plans for the coming year during a press conference in Benghazi on Sunday, January 6, 2018. This follows a two-week general assembly and coordination meetings between the NOC Board of Directors and operating companies. Briefing reporters on 2018 performance, chairman Sanalla said: "NOC has achieved its highest levels of production and revenues since 2013.
Tripoli security directorate said 168 people died and 517 others were wounded in road accidents in 2018. The directorate explained on Friday that serious injuries of the accidents amounted to 259 and the mild ones reached 258. It added that the accidents were caused due to lack of respect to traffic rules by the drivers, including speeding. "153 accidents were registered in Tripoli and besides the deaths and injuries, they caused damage to 847 vehicles with a financial damage of over 1.6 million dinars."
Libyan authorities on Sunday seized 8 tons of hashish inside two containers in the port of the Libyan city of Misurata. According to a statement issued by Misurata's Customs Department, the narcotics were found distributed on 260 bags inside the two containers. Authorities destroyed all the seized narcotics, the statement said.
The Benghazi Court Martial ruled on Sunday that Mahmoud Al-Werfalli – the commander of Saiqa Force of the self-styled army of Khalifa Haftar – is not wanted for justice any more annulling his arrest warrant, despite the fact that the International Criminal Court has issued two arrest warrants of him. ICC issued an arrest warrant in August 2017 of Al-Werfalli wanting him for summary executions and war crimes as well as crimes against humanity. The Benghazi court also ruled to free Al-Werfalli's cameraman Mohammed Al-Jali from his arrest orders as well.
Local sources from Ubari city southwest of Libya reported Saturday the detection of suspicious movements of armed vehicles in the area from Bint Baiya to Ubari, clarifying that the situation in the region remains tense. The identity of the gunmen remains unknown if they were of ISIS fighters or Chadian opposition groups, the sources explained, adding that the armed group resorted to the desert and valleys after tightening the control on them in the region. The area of Gadwa had witnessed last week armed clashes between the so-called battalions of Khalid Ibn Al-Walid and the tenth brigade on one side, and armed gangs on the other, which resulted in the liberation of 21 abductees from the areas of Tazerbo and Fuqaha.
Three Libyan self-styled army soldiers were killed, and another injured on Tuesday in two suicide blasts suspected to be carried out by ISIS, in crowded areas in Ghadwa, near the southern city of Sabha. Interim Interior Minister of the Interim Government Ahmed Baraka said the soldiers were killed when a suicide bomber blew himself up near the Ghadwa police station.
The Libyan Public Prosecutor has issued an arrest warrant of the Chairman of the Wattan Party Abdelhakim Belhaj and the former commander of the Petroleum Facilities Guard Ibrahim Jadran. The warrants included four other Libyan personalities and 31 Chadian names from the Rebel Groups in Chad. The papers issues by the investigation office of the Public Prosecutor in Tripoli headed by Siddiq Al-Sour were sent to the Intelligence Chief and General Investigation Bureau's Chairman.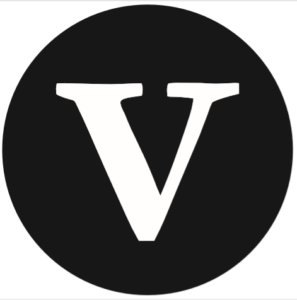 Vellichor – Libya Weekly Security Summary 28 Jan – 03 Feb 2019
Vellichor Group Limited specialises in delivering integrated, and customisable defence, security and counterterrorism solutions to clients worldwide. Vellichor has combined a team of world-class subject matter experts, an extensive internal & external worldwide industry network and an ability to develop customisable security solutions to mitigate risk in any environment.
Archive reports: