Business Risk Advisor
The Libyan people's political and economic hopes following the 2011 revolution, repeatedly confirmed by several elections over the years that followed, have been frustrated by political failure and armed conflict between rival politicians, regions and militias.
There is no sign of an early resolution to this conflict and things may get worse before they get better. But the country's tribulations will pass and the Libyan people's aspirations for a more settled and prosperous future will be within their reach once more. At that stage, Libya will look for goods, services and partnerships with overseas suppliers and, as an oil exporter, it will have the financial resources to pay for its people's needs.
No-one can predict when stability will return, so it is crucial to monitor developments in-country to ensure that, when it does, LBBC members are ready to resume business.
The LBBC has created this page to provide members and their clients with access to up-to-date information and analyses. The material is supplied by professional risk advisory companies with staff on the ground in Libya.
This is not to say that there is no business to be done in Libya even now. Visible (and no doubt invisible) exports continue, albeit at a modest rate, and some contracts are offered. The risk advisory page provides a valuable resource for members considering responding to these business prospects and the opportunity to consult the companies involved on the conditions affecting the viability and location of the particular opportunities under consideration.
We are sure LBBC members – both experienced Libyan operators and businesses new to the Libyan market – will find the reports listed here (and the more detailed advice available from the respective providers) a valuable input to their business strategies and decision-making capabilities.
GardaWorld .Xplored Risk Analysis and Reporting: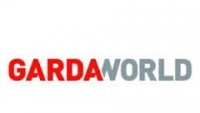 Risk reports for Libya are produced in country and contain the very latest ground-truth information that analyses the current security situation, political, regulatory and cultural challenges. Reports are designed for people with operational reporting requirements and can support staff deployment and movement plans with their up-to-date review of current threat levels or risk in Libya.
For inquiries regarding bespoke reporting please contact our Regional Director for Libya: nicholas.bennett@garda.com or visit GARDAWORLD website.
Read the Libya .Xplored latest Libya Report 21 February 2021
Prepared by Risk Analysis Team, Libya
Libya Analysis Risk Analysis and Reporting: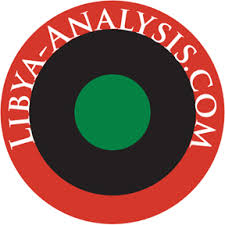 Libya-Analysis ® is a consultancy firm specialising in bespoke analytical reporting, threat assessments and forecasting on Libya.
LIBYA-ANALYSIS ASSESSMENT: TRIPOLI CONFLICT 9 April
Key Points
The Libyan National Army (LNA) have launched an assault – dubbed Operation "Flood of Dignity" – to 'liberate' Tripoli.
This had led to a series of clashes throughout southern Tripoli.
Anti-LNA forces from Tripoli and Misrata have consolidated their forces under the Government of National Accord's (GNA) Operation "Volcano of Rage" to push back against LNA and threaten the supply lines of the LNA forces.
There is an increased risk that the fighting will become protracted and expanded to multiple theatres including the areas in and around Sirte and Jufra.
Seizing Tripoli would see LNA leader Khalifa Haftar extract greater leverage and power by changing the facts on the ground and accessing central state institutions. A GNA-aligned victory would embolden western armed groups and reinforce the status quo in Tripoli
Division and factional positions amongst communities, militias and civil leaders are likely to become more entrenched – stalling any progress on national reunification efforts.
The UN effort to facilitate a unity government through the National Conference has been undermined. Likewise, the international community's credibility in Libya as mediators and peace brokers has been damaged.
For further information please contact Rhiannon Smith, Managing Director of Libya-Analysis® (rhi@libya-analysis.com)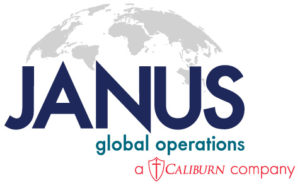 Executive Summary from the Libya Country Operations Manager 31 March 2020​
The Libyan Presidential Council has ordered an extension of curfew hours across Libya in order to try and contain what seems to be a growing number of Coronavirus cases in the war-ravaged country. The curfew hours will be from 14:00 pm to 07:00 am every day starting Monday, March 30, according to a statement by the Presidential Council, which also decreased the working hours to only three (from 09:00 to 12:00) The Presidential Council also prohibited travel among cities, except for health reasons and for government and public services of urgent matter.
The Libyan National Center for Disease Control has announced five new positive Coronavirus cases in the country, bringing the total number to eight. The centre said Sunday the Reference Laboratory in Tripoli had received 12 samples for people who were in contact with the woman who contracted COVID-19 in Misrata, adding that five of them tested positive and seven tested negative. Only on Saturday was the number of Coronavirus cases moving upward with two new cases; a woman from Misrata and a man from Tripoli. Meanwhile, 24 municipalities in western Libya called on Sunday in a joint statement on the Presidential Council to sack the Minister of Health Ahmid Bin Omar and his deputy Mohammed Haytham, citing their negligence and lack of action toward the outbreak of Coronavirus in Libya.
The justice ministry of Libya's Government of National Accord (GNA) announced Sunday over 450 prisoners were being freed in a bid to protect against the spread of coronavirus in the wake of the country's first declared infections. Judicial officials decided to "free 466 detainees from correctional facilities" in Tripoli, according to a ministry statement. The detainees were in pretrial detention or had qualified for conditional release, the statement added. Other measures "aimed at reducing the overpopulation of prisons" will follow, including amnesty for elderly or ill prisoners and those who have served over half their sentences, according to the ministry statement.
The Administration of the Man Made River Authority, al-Hasawnah – Sahel al-Jafara system, said that the loss of electricity at the eastern well field on Sunday 29th March 2020, resulted in the wells going offline and stoppages at the pumping stations, which will result in the water being cut off from the city of Tripoli and a number of coastal cities on Monday 30th March 2020. The administration reassured, through its media office, citizens of the return of electrical power to the field and the resumption of pumping operations at the various wells on Monday 30th March 2020, thanks to the efforts of technical personnel in the field, despite lack of logistical and security support, as well as the risks of the spread of the corona epidemic. The administration indicated that water pressure is still increasing, and it is expected to return to regular levels on Tuesday 31st March 2020.
On Sunday 29th March 2020, Libyan citizens stranded in Turkey called on the competent authorities and decision-makers in the Government of National Accord to take immediate measures and start taking serious steps for their return to Libya, especially after the outbreak of the Corona epidemic in Turkey, and their increased risk of serious illness. The stranded citizens, in a video recording, confirmed that they were surprised by the decision to ban air flights without leaving any time or means for return, and in light of the crisis resulting from the corona epidemic and the increasing number of cases and the possibility of the Turkish state losing control of the disease, which may endanger our lives, especially as many citizens are accompanied by children and elderly. The stranded citizens declared their readiness to remain in quarantine and for the duration agreed upon by the World Health Organization upon their return to Libya and to undergo any required tests inside and outside the homeland. In the sane regard unconfirmed reports circulated on Sunday 29th March 2020, stated that an armed group stormed the Presidential Council Headquarters in central Tripoli, demanding that the GNA provide airplanes in order to return Libyan citizens stranded in Turkey. According to the unconfirmed reports the armed group is from the city of Misrata.
The Inkerman Group: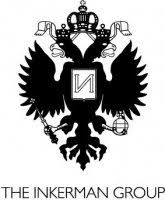 The Inkerman Group is an international business risk and intelligence company, working throughout the world to identify and monitor the risks, threats and vulnerabilities facing businesses today, and delivering solutions that counter or mitigate them.
The Inkerman Group will be posting quarterly updates onto this page but also produce daily and monthly updates by subscription.  Please contact Konrad Petraitis for details on how to subscribe konrad.petraitis@inkerman.com.