Business Risk Advisor
The Libyan people's political and economic hopes following the 2011 revolution, repeatedly confirmed by several elections over the years that followed, have been frustrated by political failure and armed conflict between rival politicians, regions and militias.
There is no sign of an early resolution to this conflict and things may get worse before they get better. But the country's tribulations will pass and the Libyan people's aspirations for a more settled and prosperous future will be within their reach once more. At that stage, Libya will look for goods, services and partnerships with overseas suppliers and, as an oil exporter, it will have the financial resources to pay for its people's needs.
No-one can predict when stability will return, so it is crucial to monitor developments in-country to ensure that, when it does, LBBC members are ready to resume business.
The LBBC has created this page to provide members and their clients with access to up-to-date information and analyses. The material is supplied by professional risk advisory companies with staff on the ground in Libya.
This is not to say that there is no business to be done in Libya even now. Visible (and no doubt invisible) exports continue, albeit at a modest rate, and some contracts are offered. The risk advisory page provides a valuable resource for members considering responding to these business prospects and the opportunity to consult the companies involved on the conditions affecting the viability and location of the particular opportunities under consideration.
We are sure LBBC members – both experienced Libyan operators and businesses new to the Libyan market – will find the reports listed here (and the more detailed advice available from the respective providers) a valuable input to their business strategies and decision-making capabilities.
GardaWorld .Xplored Risk Analysis and Reporting: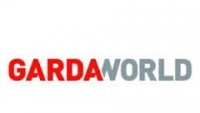 Risk reports for Libya are produced in country and contain the very latest ground-truth information that analyses the current security situation, political, regulatory and cultural challenges. Reports are designed for people with operational reporting requirements and can support staff deployment and movement plans with their up-to-date review of current threat levels or risk in Libya.
For inquiries regarding bespoke reporting please contact our Regional Director for Libya: nicholas.bennett@garda.com or visit GARDAWORLD website.
Read the latest Libya Weekly Operational Preview 23 January 2022
Prepared by Risk Analysis Team, Libya
Libya Analysis Risk Analysis and Reporting: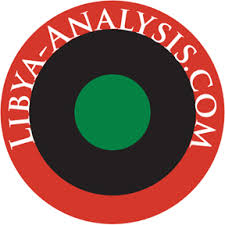 Informed, nuanced analysis on Libya
Established in 2011, Libya-Analysis provides high-quality research on Libya. Using our network of experts inside and outside the country, we provide business clients with regular reporting on topics including politics and conflict, oil and gas, ports and shipping, business and infrastructure, and the Libyan media landscape. We can also produce bespoke reports for due diligence on individuals, businesses, and industries in Libya.
If you are investing in Libya or are partnering with a Libyan entity, then we can draw on our longstanding knowledge and experience to provide targeted advisory services for your project. We are partnered with The Libya Consultancy to provide operational support services inside Libya, so we can act as a one-stop shop for all of your business needs.
For enquiries please contact James@libya-analysis.com and visit our website at Libya Analysis.
The Inkerman Group: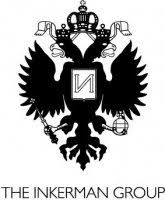 The Inkerman Group is an international business risk and intelligence company, working throughout the world to identify and monitor the risks, threats and vulnerabilities facing businesses today, and delivering solutions that counter or mitigate them.
The Inkerman Group will be posting quarterly updates onto this page but also produce daily and monthly updates by subscription.  Please contact Konrad Petraitis for details on how to subscribe konrad.petraitis@inkerman.com.