Alberta Group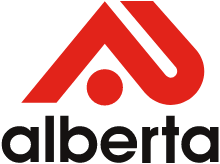 Description
Alberta Group is a provider of total fire, safety and security systems, environmental services and training.
Profile
Alberta Group is a global provider of total fire, safety and security systems, environmental services and training. We are committed to delivering a consistent, world-class service to a multinational customer base. We offer a multi-disciplinary approach by working with strategic partners to deliver large scale solutions to protect people, property and assets.
Alberta Fire & Security – the flagship company, Alberta is a leading provider of holistic, integrated fire & security solutions. Founded in 1983, it has grown exponentially to the highest levels of service, both locally and overseas, implementing a unique multi-disciplinary approach.
We are the market leader with a fast-growing Global Division expanding rapidly to encompass an increasing number of countries. Our forte in global projects has been the integration of major systems for the Oil and Gas industry primarily in North Africa. With our working relationship with strategic technical alliances across several industries, we pride ourselves in providing international experience at the local level.
Alberta Libya – Alberta has had an office in Tripoli for over ten years, with a subsequent sub-branch in Benghazi. Alberta carried out several large scale projects in Libya, among which the design and installation of extension of Integrated Fire Alarm systems in four major plants for Zueitina Oil Company, Fire Fighting Ring Main and Fire Hydrants for the Tripoli Zoo, Perimeter and CCTV Systems for the Corinthia Bab Africa, integrated Fire Alarm for the Al Fateh Tower Building in Tripoli, a Sprinkler system in three large warehouses and ring main system for NWD. Alberta was also awarded other Projects such as Doors & Access Control Package for a Very Large Investments Conference Complex in Tripoli as well as an Extension of Fire Suppression system in Zuetina Fidda/Hakim Oil Fields among other medium to small Projects.
International Safety Training Centre – leading international training centres (ISTC Malta / ISTC Libya) – both centres accredited and certified to the key industry institutions, delivering specialised training in close protection, defensive driving, anti-piracy, fire, safety, health, emergency response, first aid and survival mainly to the Oil and Gas Industry.
PT Matic Environmental Consultancy – specialist consultancy, monitoring and contracting services related to all aspects of environmental protection and remedial solutions such as removal of asbestos, spill treatment and environmental clean-up including Crude Oil Spills, with a presence in Libya as well.