AlJaied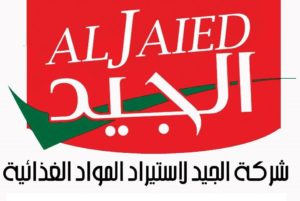 Description
Aljaied Company for importing foodstuff, located in libya.
Aljaied co. is owned by one of the major Groups in Libya "AlEtah Group for trade and Investments", our Company imports different food substances fresh, frozen and dried, distributed all over the Libyan territories. We have trained expert team who choose and select carefully, high quality food materials according to the standard terms of health care in the Libyan market. Aljaied Mainly Imports Canned Tuna, Sugar, Milk, Wheat flour, Juice, corn oil, and Eggs & cheese.
Profile
Aljaied Co. has a ready fleet of transport covers all regions of Libya, we Import average of 300 containers each month for foodstuff.
We Have Worked Hard to Satisfy our Customers. We will continue to Serve You With The Best Quality Items at Reasonable Prices and Continuously Increasing the diversity of our Offerings.
Aljaied company dealing and depending with two categories of distributers and consumers.
Retailers:
those who are dealing direct with citizens , for them we have recommended and impose them to show our products in the interface of display refrigerators , they are dealing with our products as first class.
Catering companies:
special and important category of high consumers, which have a various contracts with foreign and local companies and with the different government institutes and departments like hospitals ,hotels ,colleges universities And airlines companies.