Barcah Gruppo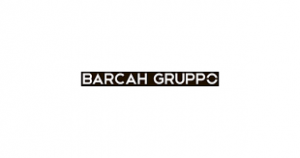 Description
Barcah Gruppo is the investment and business group for the Hassan Nouman Soufrakis family, based in Egypt and Libya.
Profile
The Soufrakis family is an established Libyan family well known in the business and social community with a significant recorded trading history between Libya, Russia, Japan and Italy from the late 19 century and has represented leading suppliers/companies for building materials, construction equipment, oil & gas equipment and the automotive field.
Today the Group has expanded its activities to include developing a significant entertainment project by the Pyramids of Giza, has an engineering consultancy firm based in Egypt and the Arabian Gulf, Motor Sports & Entertainment investments in Egypt, in addition to an extensive real estate portfolio and
representing leading companies in various fields for Egypt & North Africa.
LIBYA TODAY:
Since the 2011 revolution in Libya, the group, in association with our partners took a active role in seeking opportunities for the redevelopment of Libya and its institutions. Whilst the difficulties experienced have forced our group to pull back we are still nevertheless working with our partners to provide solutions that meet the needs of the country in the infrastructure and construction fields; supply of building materials, information technology field and in the trading of food stuffs.