Alkhalil for Medical Services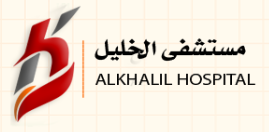 Description
The company was established in April 2010 to provide and establish a private medical services network in Libya, including medical services in the oil fields. Dar Alkhalil is part of Alkhalil Group which was established 1992.
We plan to build 3 hospitals (Tripoli, Benghazi and in Sabha) under the name of Alkhalil Hospital. The company is licensed to import all its needs directly from the manufacturer including pharmaceuticals. Recently we established a new sister company EZDOW to import and distribute pharmaceuticals in the Libyan market.
The first hospital, Alkhalil Hospital (Tripoli) opened in 2016 and has a capacity of 80 beds.
Profile
Our future plans:
• to co-operate with doctors from the UK with the aim to arrange regular visits to our Hospital
• to arrange fellowships internationally to some selected doctors from Libya • to build up Benghazi and Sabha Branches
• to establish oil fi eld medical services