Bab Libya Company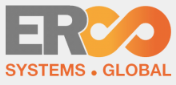 Description
Bab Libya Company is part of ER Systems Global which is an established and accredited organisation with a proven track record in Ambulance Service provision, Vocational Education and Training, Organisational, Quality and Resilience Management Solutions.
We are able to provide a rapid reaction service that will enable you to respond to sudden demands on your service provision.
We have a global reputation with an extensive client base in:
Primary Healthcare
Remote Medical Infrastructures
Events Management and Medical Support
Oil and Gas Sectors
Mining Sectors
Non-Government Organisations
UK and International Government Bodies
Profile
Bab Libya Company
Bawaabat Alandalous,
Tripoli, Libya
From our offices in Libya and our headquarters in Cheltenham, Gloucestershire our qualified and experienced team direct our national and global operations using innovative management systems and technology to provide co-created and customised solutions for our diverse client base.
Contact:
name: John Butterfield
email: john.butterfield@bablibya.org
phone: +447966165815