G4S Egypt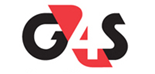 Description
G4S is the world's leading international security solutions group, which specializes in outsourced business processes in sectors where security and safety risks are considered a strategic threat.
G4S has operations in more than 125 countries and 625,000 employees. In Africa we operate in 26 countries with over 100,000 employees.
G4S takes great pride in setting the standards of excellence for the provision of professional quality risk management security services to meet the needs of its customers.
For the North Africa our hub is G4S Egypt, the company was founded in 2001 and it is known now as the market leader providing integrated resilience based solutions.
Profile
G4S Egypt Headquarters is located in Cairo with (8) eight branch offices in all the major cities of the Republic of Egypt, employing 8,000 personnel providing a broad spectrum of services to over 250 clients. Services that include; manned security guarding, security systems, risk assessment and consulting in addition to facility management operations and maintenance services.
The company is expanding across North Africa and considering our entry into a number of new territories. Libya is one of those countries as we believe G4S will add value to the security sector, providing training, employment and support to the developing economic situation.