Grampian Translation Services Ltd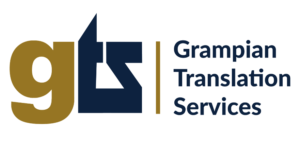 Profile
Education and student recruitment consultants business in addition to preparation of professional and certified translation of technical and commercial documents. GTS is a certified members of the British Council and of the Institute of Translation and Interpreting (ITI), UK.
At GTS we are certified by the British Counsel and operate as approved agents to a number of prestigious British universities. We are able to use the unique position we are in to support, guide and assist potential students that are thinking of further pursuing their studies in the UK. There are a number of ways we are able to help be it managing the application process itself, advising on applications or documentation or holding informal consultations with relevant universities to drastically cut down on waiting time.
Our ultimate aim is to make the application process as simple and easy as possible for our candidates and help ensure that they are able to further pursue studies in the UK in line with their future career and life plans.
Support for all levels of education including English language courses, secondary education, HNC, HND, PGD, MSc and PhDs.