IMI Petroleum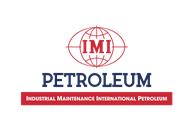 Description
IMIP is an innovative technical engineering and integrated services provider.
Undertakes collaborative and managed projects for oil and gas operators : Engineering, Procurement, Construction, Operations and Maintenance, Technical assistance and Manpower, Inspection services, Technical laboratory services, Research and Development Studies.
Profile
IMIP is part of industrial maintenance international, a global leader in technical assistance. IMI has been committed to offering the world-class construction services to clients for more than four decades. We offer our clients and partners an array of services, ranging from the supply of skilled work force on Industrial work sites throughout the world to training and global maintenance.