KBR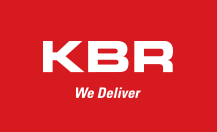 Description
KBR are world leaders in complex programme management, support services, logistics and training.
Profile
KBR has touched many aspects of people's lives; from helping to give households heat, light, fuel, gas and water; to maintaining transport networks, and providing total support for the armed forces at home and abroad. Every single one of our projects has a tailored and structured approach to Health & Safety, no matter what size or level of complexity. With health and safety at the very heart of our business, our aim is to be recognised as the safest contractor in the industry.
We commit to going that extra mile to deliver projects and services quickly and efficiently. KBR's ability to help governments and organisations implement and deliver high profile transformational programmes gives us an edge on our competitors. We have decades of project and programme management experience in the private and public sectors and have consistently achieved cost-effective and reliable results. No job is too big, small or challenging. We pride ourselves on being reliable, innovative and most importantly, safe. KBR's global reach and size means that we can tackle any project, anywhere in the world.
Our success is based upon the quality of our people. We are a strong organisation because we recruit the best talent from many different cultures, races and backgrounds. Our teams work closely with our customers to deliver real value to their projects and programmes and their local communities. We understand our customers' budgetary and operational requirements and we always provide flexible and dependable solutions, even when objectives change; allowing our clients the freedom to focus on what they do best.
Address:
Milton House, Springfield Drive,
Leatherhead, Surrey, KT22 7NL UK
Phone: + 44 (0)1372 865000