Libya-Analysis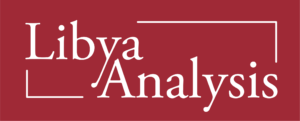 Description
Informed, nuanced analysis on Libya
Libya-Analysis helps clients understand Libya. We are a boutique consultancy with years of experience producing nuanced, evidence-based research, analysis, and forecasting on Libya.
Profile
Libya-Analysis was founded in 2011 to provide unbiased, reliable information about Libya. We do this through our subscription products and advisory, as well as through the repository of publicly available information in our blog, our academic papers, and our sister site Libya Security Monitor. All of our analysis is based on cross-checked data, cutting-edge research methodology and insights from a network of experts across Libya and the wider Middle East.
Our strategic insights are used by multinational companies, international organisations, and democratic governments to make sense of the latest political, economic, commercial, and security developments in Libya. If you are investing in Libya or are partnering with a Libyan entity, then we can draw on our longstanding knowledge and experience to provide targeted advisory services for your project.
We provide weekly, monthly and quarterly publications to help our clients understand the strategic implications of events unfolding in their sector of interest, as well as bespoke reports, stakeholder mapping, and due diligence services.
The Libya-Analysis Weekly Report analyses key political, security and economic developments in Libya and uses scenario-based forecasting to assess risks and ensure clients are ahead of the curve. The Libya-Analysis Monthly Business Review & Outlook provides a concise overview of developments in five key sectors in Libya, as well as a forecast for the coming month(s). It analyses these developments within the context of strategic dynamics in Libya.
For enquiries please contact Rhi@libya-analysis.com and visit our website at Libya Analysis. You can also subscribe to our weekly newsletter to receive free analysis and commentary on the latest events in Libya.