Libya-Analysis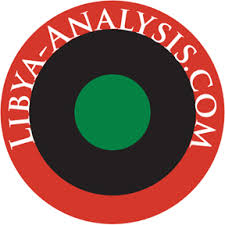 Description
Libya-Analysis ® is a consultancy firm specialising in bespoke analytical reporting, threat assessments and forecasting on Libya.
Profile
Libya-Analysis ® provides a range of bespoke Libya products which offer detailed analytical reporting, up-to-date threat assessments and comprehensive forecasting based on clients' individual needs and requirements. Our products are compiled by highly-regarded experts, analysts and academics who work extensively on Libya from Tripoli, Tubroq, Benghazi, London, Washington DC, Cambridge, Dubai and elsewhere. Our in-depth understanding of Libya's history, politics and commercial climate means we are uniquely placed to provide much-needed insight and clarity to an increasingly complex situation.
We offer a subscription Libya Monitoring service comprising daily updates and weekly analytical reports. This service is offered as a 'bespoke solution' tailored to the needs of individual clients. We have extensive experience providing high-quality analysis and forecasting on Libya to companies, investors, governments and NGOs, while our expertise covers a range of sectors including: high politics, security, the energy sector, ports, maritime security and international actors.
Libya-Analysis is owned by Jason Pack and managed by Rhiannon Smith. Mr Pack is a respected analyst, commentator and researcher of Middle Eastern and World History. He is currently the Executive Director of the US-Libya Business Association, a membership organisation based in Washington DC. Ms. Smith worked in Libya for several years as an analyst, researcher and project manager, and has written extensively on developments in Libya for a variety of publications. She is based in Cambridge, UK.
To find out more about our Libya Analysis or our bespoke Libya products, please visit www.libya-analysis.com or contact info@libya-analysis.com