Libyan Investment Authority (LIA)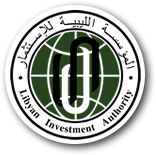 Description
The Libyan Investment Authority (LIA) is the sovereign wealth fund of Libya
Profile
Established in 2006, the Libyan Investment Authority (LIA) is the sovereign wealth fund of Libya. The LIA aims to diversify national investment from a reliance on oil and gas production, and to invest abroad on the grounds of economic feasibility in diverse economic areas.
In managing the assets the LIA seeks to secure the future of the upcoming generations of Libyans, provide financial stability for real economic development and to enable citizens to have economic security and prosperity in the future.
The LIA's portfolio incorporates indirect and direct investments, approximately 40% are deployed through indirect investments in companies, investment funds and portfolios belonging to the Libyan Foreign Investment Company (LAFICO), the Libya Africa Investment Portfolio (LAP), the Long Term Portfolio (LTP), the Oilinvest Group and the Libyan Local Investment & Development Fund (LLIDF). These five subsidiaries report to the Board of Directors at monthly Board Meetings. Although formal meetings may be monthly, the subsidiaries report continuously to the LIA operations team and the executive management.
The remaining 60% of the assets are directly managed by the LIA investment team and are invested across three main asset classes; a) Equities portfolio that is internally-managed and is comprised of stocks in blue chip companies in the main international markets, b) Fixed Income and Money Markets in-house managed portfolio that consists of Government and Corporate Bonds as well as money market instruments, c) Alternative Investments portfolio of Real Estate and externally-managed funds.