Macfarlanes LLP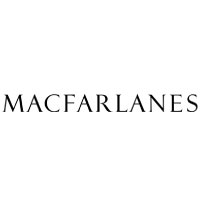 Description
Macfarlanes is a distinctive law firm with a straightforward, independently minded approach. It is recognised for the quality of its work, providing thoughtful solutions to the complex legal challenges faced by its clients around the world.
The driving force behind the firm is an absolute commitment to delivering the right advice in the right way to its clients. The firm understands that clients face mounting complexity and time pressure and Macfarlanes' lawyers use their experience to deliver clear, concise advice. The firm's partners get involved, stay involved, and with the support of tight knit teams, advise on the most critical matters with clarity and confidence.
The firm's carefully managed size means that it is large enough to handle the most complex and high-value transactions and disputes while small enough to ensure exceptional quality of its people and work, without fail.
Profile
Much of the firm's work is international, advising both overseas-based and UK clients on multijurisdictional projects. The firm's international strategy is founded on its independence and is driven by the firm's excellent relationships with leading independent law firms outside the UK. Macfarlanes takes a "client first" approach to international work; this means its clients get the best advice from the best lawyer – irrespective of the jurisdiction they are working in, or where they are based.