Naas Corporation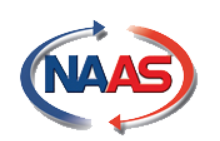 Description
Naas Corporation Ltd have been supplying Oil & Gas companies in Libya for 15 years. We are a procurement company based in the UK and have a large portfolio of manufacturers from around the world.
Profile
We can supply products from Chemical, Pipes and fi ttings, Valves, HVAC, Equipment, Pharmaceutical, Electrical and many more.
Our main customer base is North Africa, Middle East and West Africa.