NASA Data Systems Ltd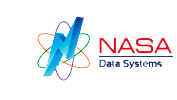 Description
We are Technology Procurement and Systems Integration business in the IT/Telecommunications, Electro-Mechanical and Petro-Chemical fields. Our services including: on-site installation, commissioning and training.
Profile
Our philosophy is to become an extension of our client's procurement operations. Our process methodology as follows:
• Analyse client requirements and recommend complete turnkey solutions including training and after sales support.
• Offer rigorous quality assurance and competitive pricing.
• Ensure efficient installation and commissioning.
Our company is structured into three divisions detailed below with summary of their areas of experience and focus.
(1) NASA IT-Telecom Division
• VHF/UHF, HF and trunk radio systems and networks for aviation and land use.
• Satellite telecommunications and broadband solutions using Inmarsat BEGAN Links, fleet tracking and M2M
remote services.
• Weather Monitoring solutions for airports, ports and industrial facilities.
• IT Networks security and Data Storage & Backup Cloud Services.
• IT, Wireless and Microwave infrastructure solutions including hazardous areas implementations.
(2) NASA Electro-Mech Division
• Critical infrastructure security and perimeter protection, utilising CCTV & Thermal imagery, fencing technology
surveillance and access control systems. Including physical fencing supply and installation.
• Cathodic Protection and Non Distractive Testing for tank storage, pipes and petrochemical processing plants.
• Condition Monitoring and Predictive Maintenance using vibration and oil & infrared analysis systems.
• Power Gensets, overhead and underground power cables, power distribution busbar & enclosure systems and Industrial
& commercial metering and automatic voltage regulation.
(3) NASA Petro-Chem Division:
• Industrial chemicals, high purity gases and chemicals including analytical reagents and ASTM standards.
• Laboratory analytical and test equipment and consumables.
• High purity gas generating sets for chromatography applications.
• Environmental monitoring and testing systems for air, sound and water.
Address: T-Cubed House, 319 Kingston Road, Leatherhead, Surrey KT22 7TU UK
Phone: + 44 (0)1372 360980