Petrofac Limited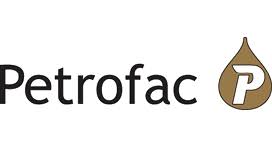 Description
Petrofac is a leading FTSE 250 company, providing integrated services across the oil and gas asset life cycle in 29 countries worldwide.
Profile
Petrofac is a leading service provider to the oil and gas production and processing industry.
We support our clients to unlock the potential of their assets; onshore and offshore, greenfield and brownfield.
Our teams:
• Design and build oil and gas infrastructure
• Operate, maintain and manage assets and
• Train personnel
We have a 35-year track record and have grown significantly to become a constituent of the FTSE 250 Index. We have 31 offices and around 18,000 staff worldwide, comprising more than 80 nationalities.
We are a people-based business; we have a problem solving culture, clear values and strong leadership. With each one of our projects come complex technical and operational challenges – and our Company is full of driven people who are committed to finding solutions and deliver for our clients.