Pinsent Masons LLP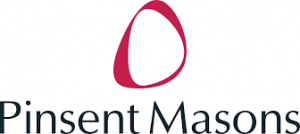 Description
Pinsent Masons is a full service Global 100 international law firm, with over 1,100 lawyers worldwide.
Our core areas of expertise are: Projects, Construction, Property, Banking and Finance, Competition, Corporate, Dispute resolution and litigation, Employment, Insurance and Reinsurance, Outsourcing and Commercial, Pensions, Tax and Technology.
Profile
Pinsent Masons works for clients in all types of industries but we have particular specialist knowledge in the following sectors: Energy, Government, Banks, Construction, Health, Insurance, Manufacturing, Real Estate, Retail & Leisure, Support Services and Technology.
We have offices in the UK, Dubai, Hong Kong, Shanghai and Beijing supplemented by close working relationships with law firms around the world.
Specialising in infrastructure over the last 40 years, we have advised on some of the largest and most innovative projects in the world including the London 2012 Olympics (UK), Gautrain Rapid Rail Link (South Africa), currently the largest railway under construction in the world, Queen Alia International Airport (Jordan) and the Channel Tunnel (UK).
We also have a dedicated energy sector team with considerable experience advising on construction and engineering projects in the oil & gas and petrochemical industries. We have provided advice in relation to both upstream and downstream projects globally, including projects based in North and West Africa, Asia, South and Central America, the UK, Ireland, Norway and the Middle East. We are currently advising on two of the largest oil pipelines in the world.
Some of our recent awards include Global Construction Law Firm of the Year 2009, 2008 and 2006 (Who's Who Legal), Infrastructure Team of the Year 2008 for our work on the Gautrain Rapid Rail Link and finalist for Infrastructure/Energy Team of the Year 2009 (The Lawyer Awards). We have recently been awarded Hong Kong Construction Law Firm of the Year 2009 (Asian Legal Business Awards).