RPS Energy Ltd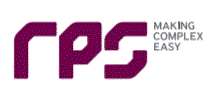 Description
As the core provider of Oil and Gas Consultancy services within Europe's leading Environmental
Consultancy (RPS Group Plc.), RPS Energy Ltd possesses a unique mix of in-house environmental, social,
health and safety and operational experience. Over the past 30 years we have successfully completed
more than 6,000 projects in over 100 countries worldwide. We have over 50 projects running at any one
time, with more than 250 consultants in the field. Our key personnel have completed ERW projects in
several countries for Clients including BP, Shell, Oxy Libya LLC, Statoil Hydro, Burren Energy, UNDP, Petro
Canada, Golder Associates, Leighton's Iraq, ExxonMobil, RWE, SOC Iraq, World Bank, European Union,
UK MOD amongst others.
Profile
https://www.linkedin.com/company/rps/