S-RM Intelligence and Risk Consulting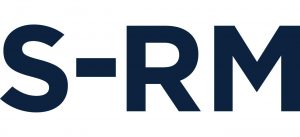 Description
S-RM Intelligence and Risk Consulting has had a permanent presence in Libya since the 17 February Revolution and is a leading provider of due diligence, visit support, risk advisory services and security management.
Profile
S-RM's Business Intelligence practice gathers, analyses and assesses information to inform our clients and help them to manage risks efficiently. Specialist regional teams combine expert open-source analytical skills with ground truth from our consulting teams and local contacts to provide clear, actionable intelligence to clients, quickly and objectively.
S-RM's Risk Consulting practice advises clients on managing the risks around their assets (people, information, reputation, property), policies, procedures and operations, bringing together a wealth of operational experience and deep regional expertise. Our consulting practice capitalises on the resources of our intelligence arm to provide advice based on robust analysis and local insights.
S-RM's Private Clients practice services clients that come from all over the world including entrepreneurs, CEOs, celebrities, sports professionals, multi-generational families and multi-family offices by enabling their business interests and supporting their lifestyles. Our services include Security Services, Lifestyle Management and Cyber Security delivered independently or as part of an integrated family office solution. Our range of services ensure that our clients lead a lifestyle that is secure and managed with efficiency and discretion.