Tatweer Research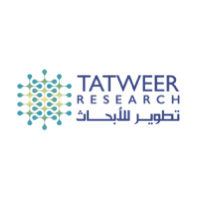 Description
Established in 2010, Tatweer Research is a commercially-driven enterprise that operates to push the boundaries of hi-tech research into critical, globally-relevant sectors.
Profile
Tatweer Research operates through three integrated Activities – Research, Development and Professional Excellence – to make Benghazi and Libya a global centre of excellence in hi-tech R&D, seeking to solve global problems through work in inter-connected Faculties in the Environment, Climate, Energy, Commercial Transactions and Medical Technology market sectors.
The complexity of the challenges faced by these sectors requires innovative and diverse solutions that only knowledge-sharing and partnership can produce. By adopting a process of Open Innovation, and partnering with some of the world's leading industrial and institutional research operations, the synergies of shared knowledge and technological advancement provide this commercial, results-driven company with a compelling competitive advantage. This approach keeps Tatweer Research at the technological forefront of these important global industries, capable of pioneering technologies and systems which are also commercially feasible.
Through Tatweer Research, Libya seeks to leverage its substantial resources and experience as a global hydrocarbon producer to be an international hub for hi-tech R&D in evolving world markets. By helping to balance the dominant position in Hydrocarbons, Tatweer Research will contribute to the transformation of the Libyan economy, from one based on natural resources to one based on knowledge, innovation and the export of cutting-edge technologies.
Key goals include increasing the non-oil share of the economy, and diversifying the scope of economic activity to include the deployment of hi-tech solutions into the priority sectors of water & waste management in the environment, aerospace-based instrumentation, alternative renewable energy, banking & finance, and the improvement of healthcare.
Email: BusinessCentre@tatweerresearch.org