Tutare Management Group Limited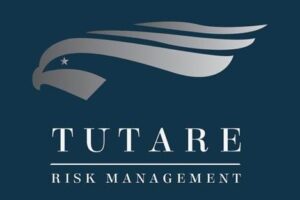 Profile
Tutaré Risk Management Company are an internationally supported fully licenced Risk Management Company based in Libya. Tutaré has grown rapidly in size and repute. Its focus has remained on providing effective and robust security services to Government, Humanitarian Organisations, Financial Institutions, and Estates among other client sectors.
We pride ourselves on providing industry-leading security solutions and customer service. Despite our recent expansion, we maintain our standards throughout, providing a bespoke and individually tailored service to meet our client's needs. Our dedicated account managers provide immediate response to any incident and will respond to any issues that may arise. Our management infrastructure – including sophisticated networking of all divisions – support services, and security staff rival that of companies much larger.
Our approach to working in Africa is based on the principles of adopting a flexible approach, that is discreet, and avoidance based. We meet our clients' need for reliable and responsible services delivered in an ethical manner.
Our goal is to support our clients in order to promote the building of a secure and prosperous Libya.
• Tutaré Risk Management have a strong partnering agreement with AL Wassi Security and Safety Company who are fully licensed in Libya which allows us to operate effectively throughout the country delivering international standards.
• Our Libya based Country Management Team are experienced and have been selected for their ability to manage and deliver operations in a calm and professional manner to meet the client's needs and expectations.
We ensure our clients are provided with real-time threat reporting and intelligence updates. We employ an international Risk Analysis Manager to manage the large area of our operations including database intelligence sources throughout the region. A key aspect of a successful security solution is the ability to incorporate real-time knowledge of threats and regional trends into all aspects of service delivery. Using an intelligence-led approach, our team can proactively offer a solution that seeks to manage and mitigate threats before they occur.
One of our greatest strengths in support of our clients is that we continue to evolve alongside the changing political and geospatial landscape in the areas we operate while maintaining a significant corporate in-country international footprint.