University of Strathclyde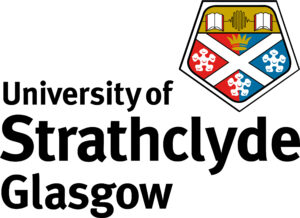 Profile
The University of Strathclyde is a leading international technological university located in Glasgow, Scotland. Founded in 1796 as the 'place of useful learning', Strathclyde counts the inventor of television, John Logie Baird, and one of the pioneers of wind power, James Blyth, among our alumni. Today, our dynamic city-centre campus is home to 23,000 students from more than 100 different countries.
Strathclyde is a multi-award winning institution – in the last year the University has held the twin titles of UK University of the Year 2019-20 (THE Awards), and Scottish University of the Year 2019-20 (Times and Sunday Times Good University Guide). Strathclyde is ranked in the Top 15 UK Universities overall (Guardian University Rankings 2021), and in 2019 the University was also awarded a Queen's Anniversary Prize, the UK's highest national honour for higher and further education, for excellence in the field of energy innovation.
The Faculty of Engineering at Strathclyde is one of the largest, best-equipped, and most prestigious Engineering faculties in the UK. At Strathclyde, students have unparalleled access to state-of-the-art laboratory and teaching facilities, business connections and real-world experiences that prepare them for a wide range of careers in established and emerging industries.
The Faculty of Engineering is comprised of eight academic departments, seven of which are currently ranked in the UK Top 10 for their discipline (Complete University Guide 2021):
– Architecture
– Biomedical Engineering
– Chemical and Process Engineering
– Civil and Environmental Engineering
– Design, Manufacturing and Engineering Management
– Electronic and Electrical Engineering
– Mechanical and Aerospace Engineering
– Naval Architecture, Ocean and Marine Engineering
Engineering at Strathclyde is a truly international Faculty, with more than 6,000 students studying on over 100 degree courses. All of our undergraduate and many postgraduate degrees are professionally accredited (many by more than one body), offering a pathway to Chartered Engineer status and the development of specialist technical and professional skills. The Faculty has successful research and teaching partnerships all over the globe, and our programme of joint undergraduate and postgraduate degrees with international partners have graduated over 600 students in the last five years.