World Express Logistics Ltd.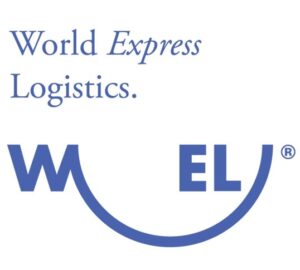 Profile
At World Express Logistics, we focus on providing a full logistics solution to move cargo to or from Malta, however triangular trade including North Africa, with special interest in the Libya region is also in our brief. With a customer base ranging from the private individual to multi-national manufacturers, ship spares, aerospace, and oil & gas industries, we strive to earn loyalty by offering a reputable service and going the extra mile.
With years of experience, ISO9001 certified and qualified personnel, and also representatives for world renowned Kintetsu World Express (KWE) for Malta and North Africa.
Our services range from air freight, sea freight and inland. Groupage (part-load) movement as well as courier, including on-board courier, charter service, project cargo, warehousing, 3PL services and Supplier Managed Services (SMI) for the JIT manufacturing industry, operating our own fully customs bonded facilities.
Contact:
Martin Fenech
World Express Logistics Ltd., Felicjan Bilocca Street, Marsa MRS1524, Malta
Telephone Number: +356 21442295