Zulal Water Technology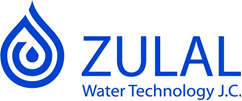 Description
Zulal Water Technology is a leading Water and Waste Water company in Libya with extensive experience of doing turnkey projects.
Contact:
name: Iftikhar Ul Haq
email: iuh@zwt.ly
phone: 0913271531
Profile
Zulal Water Technology ("ZWT"), established in 2007, is a leading provider of turnkey water and waste-water solutions in Libya. The company has a strong track record of executing projects on time and to specification, and an excellent reputation for its after-sales service.
ZWT is fully registered in Libya under the latest rules and regulations, and is led by a highly experienced management team who has installed more than 150 plants in Libya in 30+ year period.
ZWT has further expanded its product offering in recent years to includes storage tanks, pumps, prefabricated buildings, packaged sewage plants and pipeline installation services.